Record collectors come in all ages, shapes and sizes. We want to dedicate a part of this website to collectors we met along the years. In this episode Eddy answers some questions about his collection!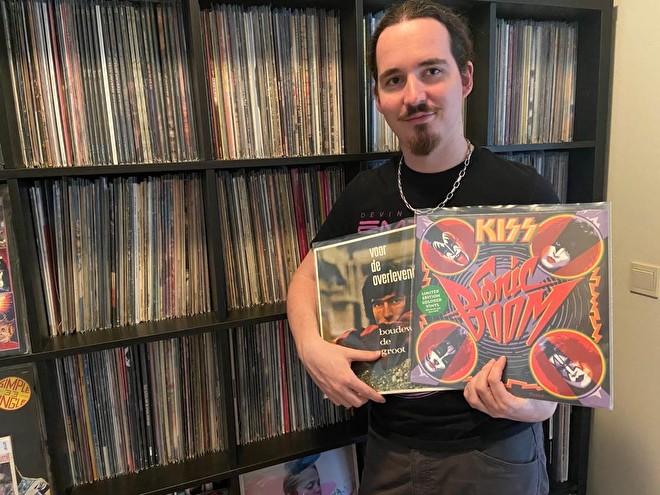 Hi Eddy, how many records are currently in your collection?

I own about 1500 albums, 300 7" singles and some Box sets.
Which genres of music do you have in your collection?
I have a very diverse collection, but the largest part is probably Progressive Rock and Hardrock.

How is your collection organized? By artist, or genre, or period?

Most part of my collection is organized alphabetically. So all artists that start with an A stand together, etc. Of a few artists I try to keep the records in the order they came out, but that's difficult to maintain. And the real collectors items and some unplayed box sets have their own space in my closet!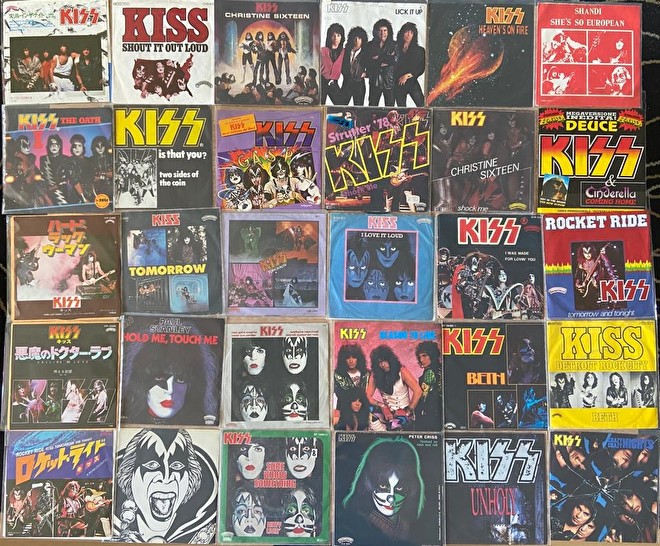 Do you remember the first record you bought?
I started my collection with a copy of 'Bat out of Hell' by Meatloaf. At that time I was planning on buying a turntable for a while and I found one at a local thrift shop. I found the Meatloaf record there as well, for 1 euro. I only knew the title track to the album but once I played the entire album I recognised most of the songs. The record has been on my turntable for a few weeks!
Do you prefer new or used vinyl ?
I don't really prefer one over the other. If I am looking for an old record, I will probably try to find an older copy, for new music that's not an option.
Is there a record you are really looking for?

I'm a real Kiss collector and the one record that is still missing, is a French pressing of I was made for Loving You on Green vinyl. That's a record that I would buy instantly if I found it!
Can you name a record with an unsightly sleeve?

Without a doubt I'm goin for the Single 'God Gave Rock & Roll to you II' by Kiss. Apparently they used the song for a soundtrack and they used a still from that movie for the sleeve. If you wouldn't know better, you'd decide not to buy it just for the sleeve.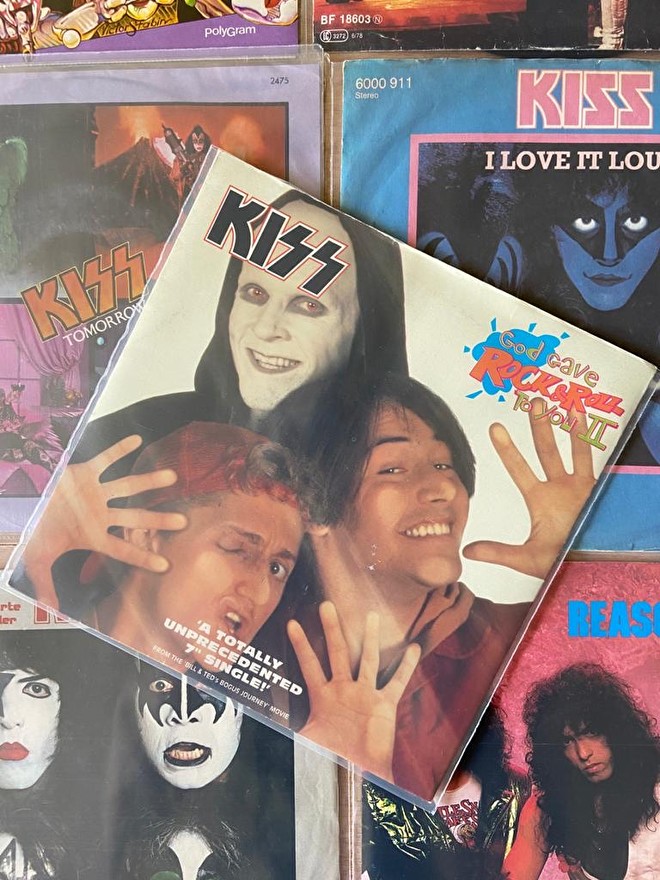 Do you have more than one copy of certain titles ?
There are a few albums off which I own more than one copy. One of my favourite records is 'Voor de Overlevenden' by Dutch singer Boudewijn de Groot. I own 6 different copies of that one. I also own 7 copies of Sonic Boom by Kiss, 4 of them are really hard to get original pressings.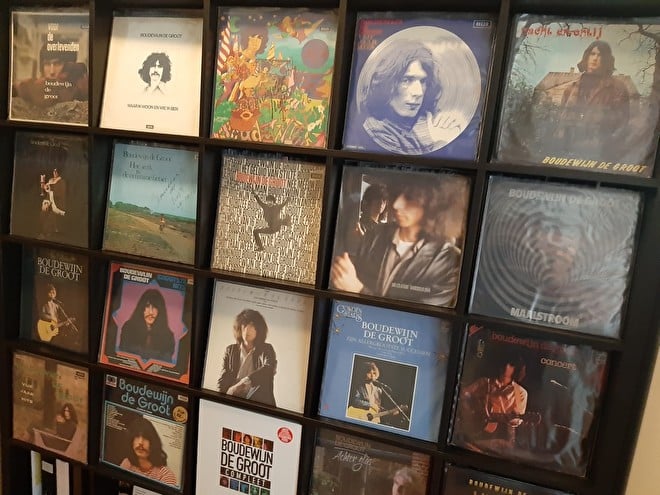 What's the biggest 'bad buy' you ever made?
That has to be 'Magic Fly' by Space. The cover really interested me and I hoped I could say the same for the record, but as soon as I played it, it was a big disappointment. I must admit however that it is still in my collection…
What is the highest amount you've ever spent on one album?
I paid 80 euro's for a first pressing of Hawkwind's 'X in Search of Space'. I think that's not that crazy, compared to what I have heard some other collectors say… I have a few boxsets like the Kraftwerk Catalogue and the Rammstein Collection that were more expensive but hey, that's more than one record.

Can you go on a holiday and not visit a recordshop?
NO. Especially on holidays abroad I have to visit the local shops. Last year I visited Yucatan (Mexico) and I visited the two shops in an area of 500 square kilometres. An adventure in itself!