Record collectors come in all ages, shapes and sizes. We want to dedicate a part of this website to collectors we met along the years. In this episode Robin Hendrix tells you all about about his collection!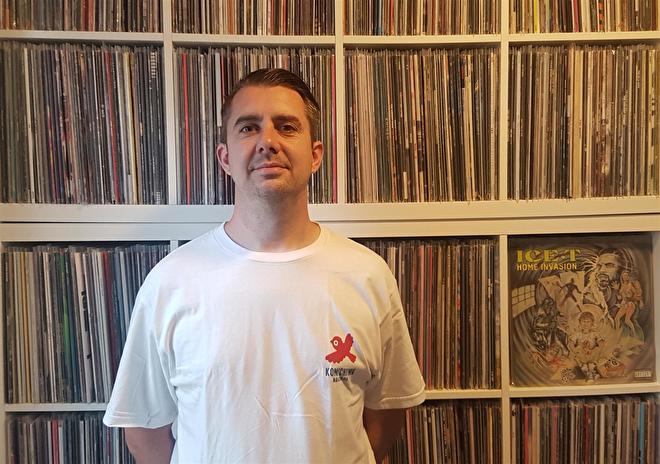 Hi Robin, please tell us how long you've been collecting
I have been collecting music since the age of 10. As I have recently reached the age of 40, there was plenty of time to collect. What I like about collecting is that almost every buy has a memory to it, or a feeling. It's a nice journey through time. I also like that I can now involve my three kids (Bruce, Scott and Chuck) in collecting. Scott and Chuck are a little too young, but Bruce (aged 3) is a dedicated digger. He likes looking for a cd to play, which often leads to me playing a cd or vinyl that I haven't heard in years.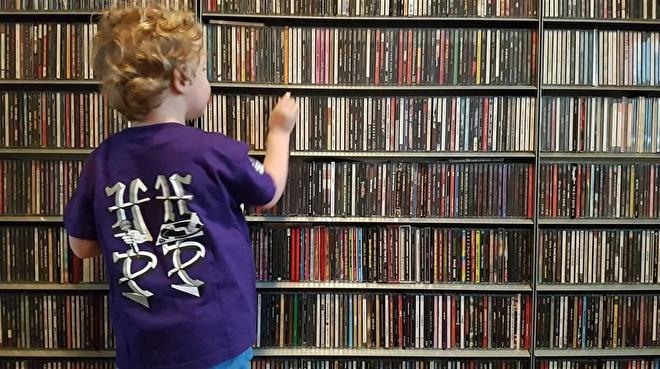 How many records are currently in your collection?
Round and about 3500 vinyls, including 12" and 7". I also own 7000 cd's and about 1000 cassettes.
Which genres of music do you have in your collection?
The biggest part is Golden Era Hip Hop. But I have a very diverse style, from Hardcore/Punk to Pop.
How is your collection organized? By artist, or genre, or period?
My CD collection is organized on genre first, and then alphabetically. My vinyl and cassettes are in alphabetical order. I might have to reorganize but for now this is okay. My vinyl albums are shelved, the 12 inches are in crates, due to lack of space.
What was the first record you bought?
Fear Of A Black Planet by Public Enemy – I've done well since then ;)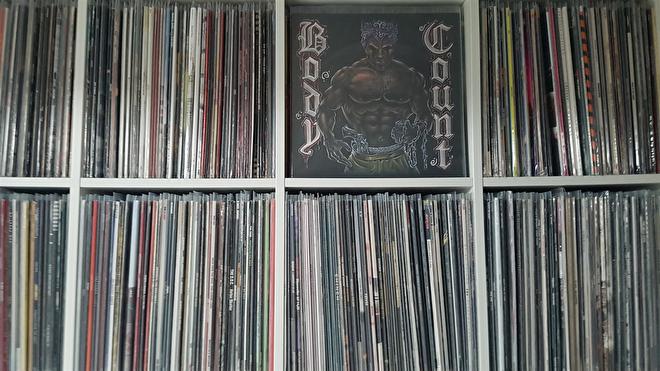 Do you prefer new or used vinyl ?
I prefer original pressings, which means it's okay if they are used. As new titles obviously are new vinyl, it really depends on what album it is. If original pressings are only available at ridiculous prices, I don't mind settling for a reissue.
Is there a record you are really looking for?
There are always multiple records on my wantlist. I would love to add 'They're only Chasing' by Undernoath to my collection, but not for the price it's on sale for now. Same goes for 'Uncle Sam's Curse' by Above the Law. The best thing is when you walk into a random record store and find some of your most wanted records without even looking for them.
If you had to choose the prettiest sleeve, which one would you choose?
I could name a few, 'Home Invasion' by Ice T is the first that comes to mind.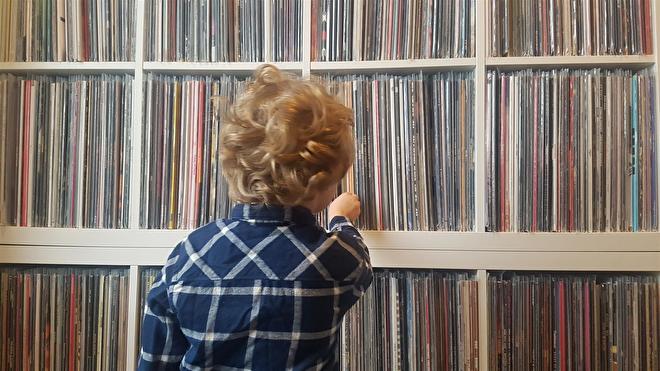 Can you name a record with an unsightly sleeve?
I wouldn't say unsightly or ugly but a lot of older Hip Hop albums came in generic sleeves which makes them a bit less attractive.
Do you have more than one copy of certain titles ?
Yeah a few, for different reasons. Sometimes because the cover is slightly different, sometimes a different pressing has different songs on it. Sometimes it's the same record in a different colour, you wouldn't wanna miss a colour ;)
I also like to collect the trilogy of a title, meaning I own the vinyl, cd and cassette.
What's the biggest 'bad buy' you ever made?
I wouldn't wanna name a bad buy, but sometimes you pay too much. Especially with Record Store Day, when you miss out on the record you really wanted and start looking online, prices can really fluctuate those first few weeks.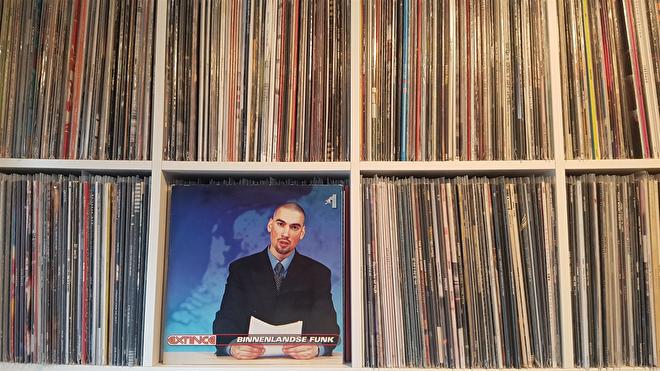 What is the highest amount you've ever spent on one album?
That's tricky, due to raised import taxes 'cheap' buys can still become more expensive than you wanted. The most expensive records are sometimes not the most interesting ones but simply fillers. Like when you own all Naughty By Nature albums (either on vinyl, cd or cassette), it's strange when you don't own 'Icons'. Right?
Besides that I think 'Binnenlandse Funk' by Extince was one of my more expensive purchases. I found it online at a shop in Orlando, Florida. I also spent a little more than planned for the 'Polyfuze Method' by Kid Rock, but I don't think that will ever get a reissue. Come to think about it, Extince might…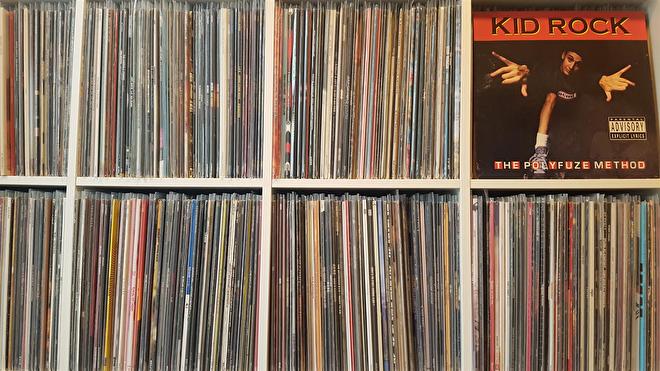 But due to the growing amount of reissues and reissue labels I'm a little but more careful on this subject. For example, I had the Thug Life vinyl on my wishlist for quite a while, but I wasn't willing to pay 300 euros. Now there's a 20 euro reissue. Same goes for '6 Feet Deep' by the Gravediggaz, that became affordable due to a Record Store Day reissue.
And you can always ask yourself, when is it too much. 100 euros for a record is a lot of money, but what are the odds I will find it again for this price at a moment that I can afford it. I recently discovered that a She Wants Revenge album I once found for 3 euros, is now being sold for 1200. Like what???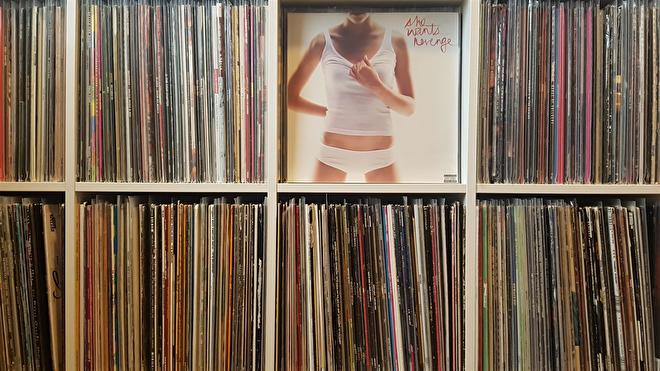 Can you go on a holiday and not visit a recordshop?
Hell no! Citytrips must include a visit to a record shop, or it doesn't really feel like vacation. Albums I might not buy at home are more likely to end up in my collection during a holiday. I always start in the Hip Hop section, preferably the sale items. That gives me a good view on what items to expect, and at what price. If I don't find anything there, I continue with the rest. I'm lucky (or not??) that I don't stick to only vinyl, but also buy cassettes and cd's. That's why I almost never leave a shop empty handed.

Get in touch with Robin on INSTAGRAM. He likes to connect with kindred spirits to learn about new releases and records in his collection that he might have forgotten about. Like he says: Digging in the Crates is a lifestyle!