Record collectors come in all ages, shapes and sizes. We want to dedicate a part of this website to collectors we met along the years. Bart regulalrly used to visit us when we still had a shop in Roermond and we are ordering records for him still! We asked him to tell us a bit about his collection, and he did, although we wonder why he didn't mention that signed Editors copy we spotted in the pictures!

How many records are currently in your collection?

I haven't counted them but I think I own approximately 700 to 750 records at the moment. My collection was build over the last 10 years so that's a nice year-average.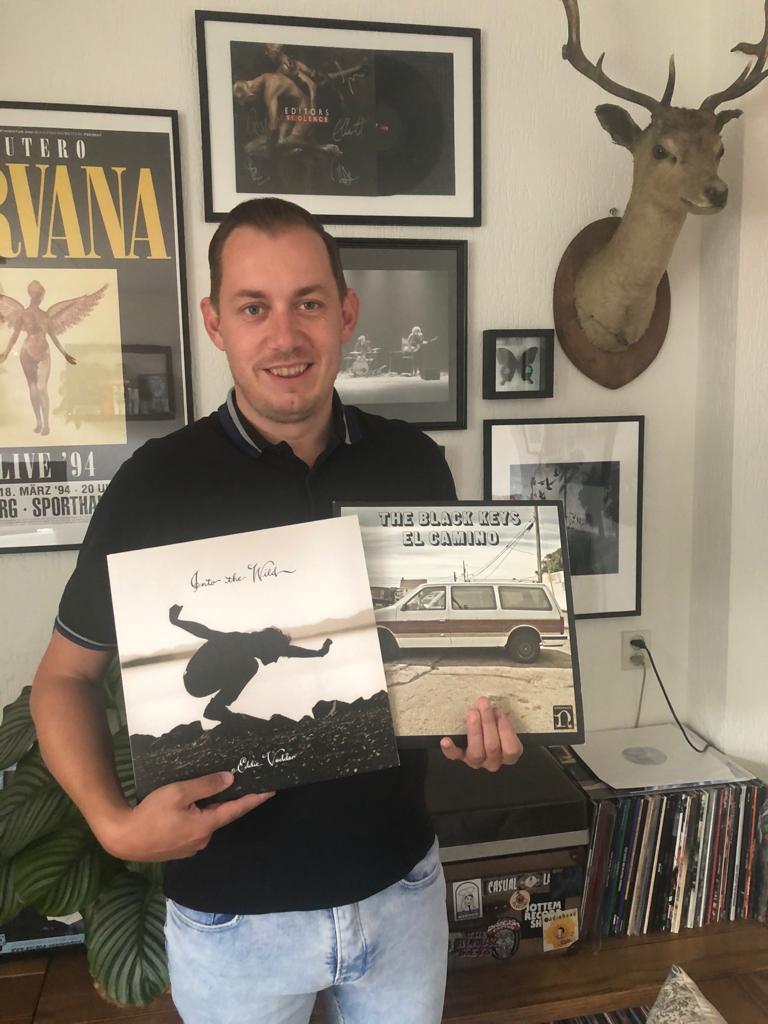 Which genres of music do you have in your collection?

The main part of it is Blues music. I was brought up listening to Blues so that's what you'll find on my turntable most of the time! At the moment I am mostly listening to Cristone Kingfish Ingram (big tip!), Gary Clark Jr. en the Electrosaurus II album. I also play older Blues like Howlin' Wolf, Cuby and BB King. Besides that I collect rock music from the 70's 'till now, from Led Zeppelin to Pearl Jam and the Black Keys.
How is your collection organized? By artist, or genre, or period?

No, there's no system in it at the moment. I'm truying to get myslef to organize it, at times when you're looking for a record and can't find it, that's really annoying.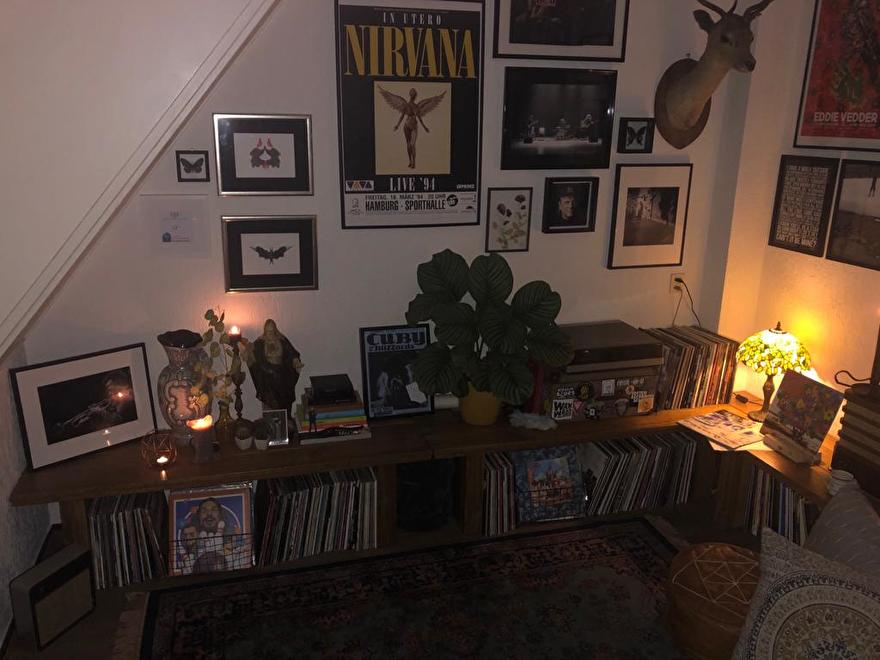 What was the first record you bought?

The first record I even bought was The Freewheelin' by Bob Dylan, but the record that really got me into collecting was a sampler from Cuby and the Blizzards that I bought at a record fair.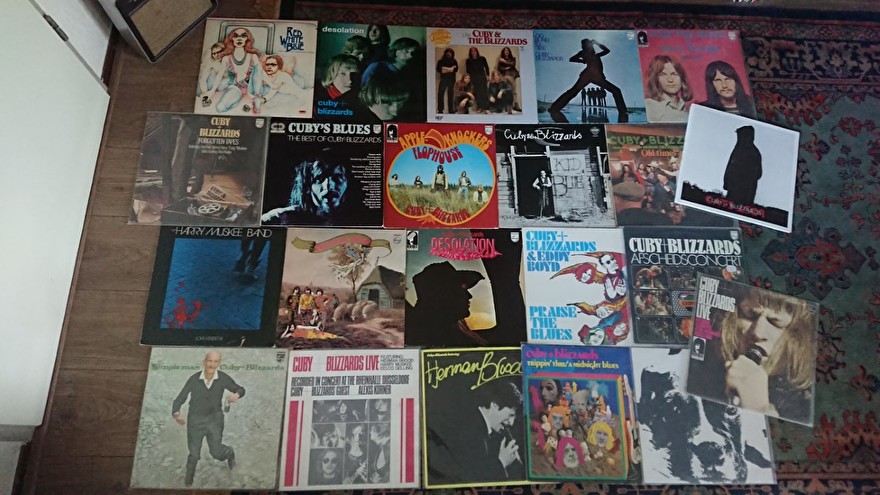 Do you prefer new or used vinyl ?

If I can find a used copy of a record I want, than I prefer that. But it's hard to find used copies of 90's records so I also bought a lot of new ones. But when I visit a record fair or a shop I enjoy diggin' for used records the most!

Is there a record you are really looking for?

I'm still looking for the Smith & Burrows album and to complete my Cuby and the Blizzards collection I still need The ing of the World and Sometimes. Hard to find or really expensive, and to just get them at any price takes away some of the charm for me.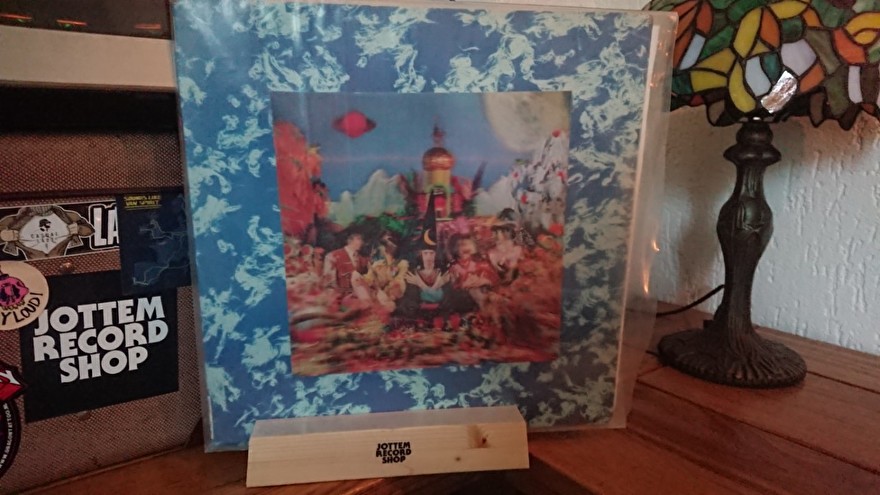 If you had to choose the prettiest sleeve, which one would you choose?

I really like the cover of the Rolling Stones album ' Their satanic Majesties request', especially considering it's an album from 1967. A recent album with a pretty cover is Safari by Mooon, also because it looks a bit like the 'Groeten uit Grollo' album from Cuby and the Bliazzards.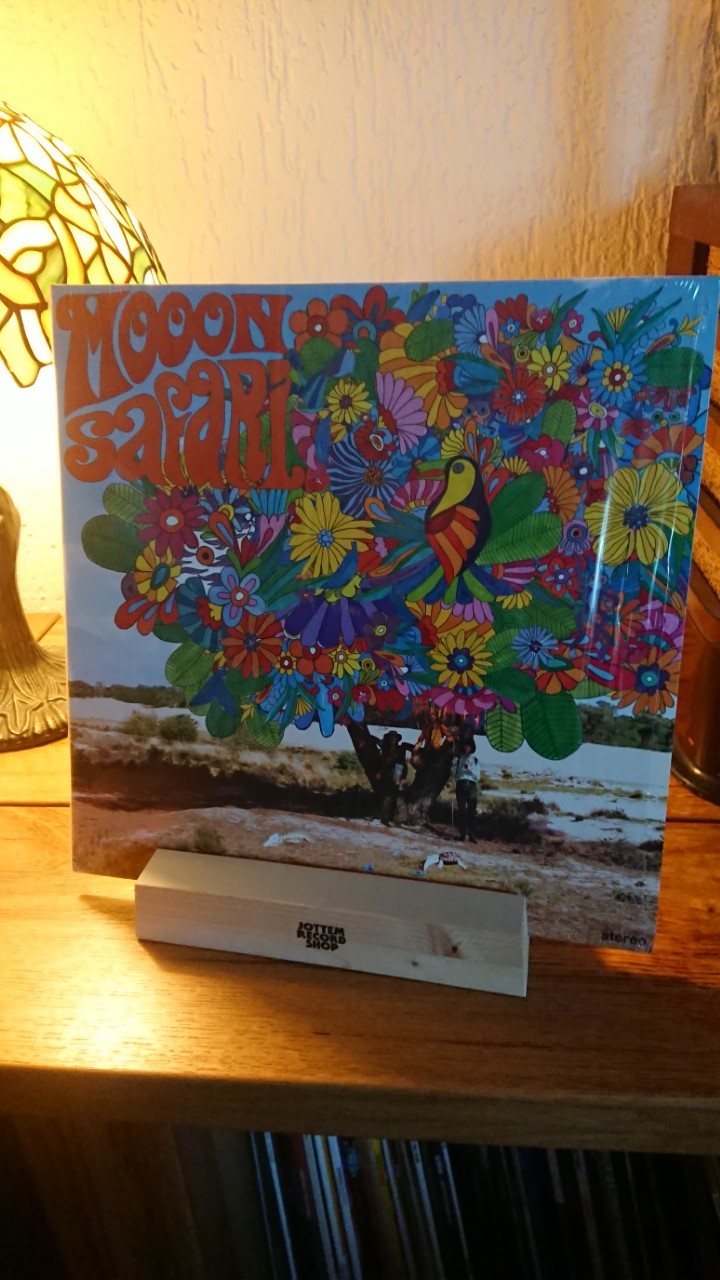 Can you name a record with an unsightly sleeve?

I wouldn't say unsighty, but I own a Scooter album and that cover is really kind of wrong...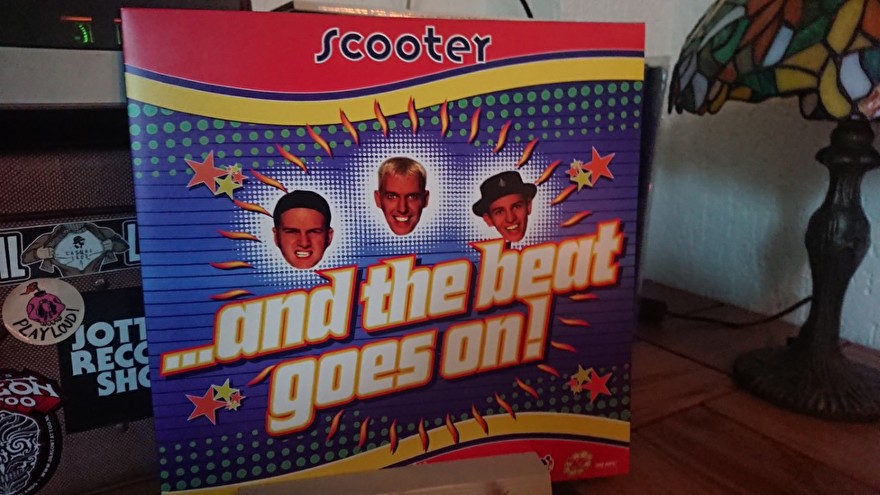 Do you have more than one copy of certain titles ?

Yeahh there's a few doubles in there. Mostly because when I doubt if I own a record, I tend to buy it. But I pass those records on to my father or friends if they don't own the album yet.

What is the highest amount you've ever spent on one album?

I think I spent like 75 or 80 euro's on a box called Confessin' the Blues. It holds multiple albums and I played it a lot so that's okay. Bedises that no shocking amounts were paid.

Can you go on a holiday and not visit a recordshop?

Certainly not! When I'm free but not on a holiday I also like to visit shops as much as I can, and usaully something goes back home with me!