Record collectors come in all ages, shapes and sizes. We want to dedicate a part of this website to collectors we met along the years. At the moment we are exclusively selling the Bucket List release " About Time'. We spoke to Gijs Hamans, singer, songwriter and guitarist of this duo, a lot and off course his own record collection had to be discussed!

Which genres of music do you have in your collection?

My collection contains records from a great diversity of genres. I listen to music which inspires me to create music and also just to relax and dream away. I don't limit myself when writing songs to a certain genre. As a singer-songwriter I absorb everything and make it my own. Genres variate between soul, pop/rock, singer-songwriter and world music. My favorite and most inspiring artists are Paul Simon, Elliott Smith and The Beatles.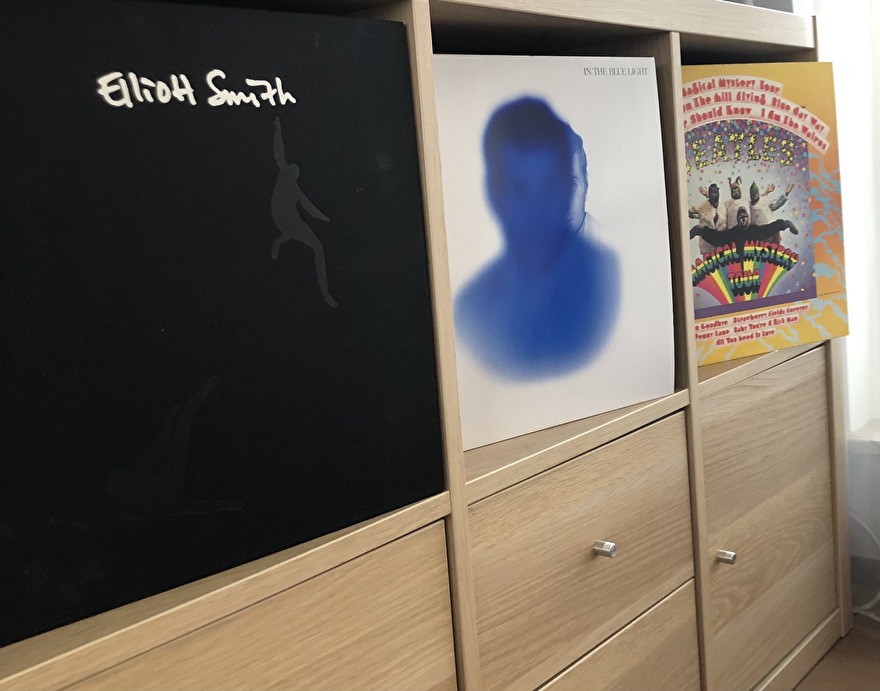 How is your collection organized? By artist, or genre, or period?

My collection is ordered in a chronicle way. I made an exception for The Beatles because I combined it with their solo projects.

What's the record that started it all?

I bought my first records on a flea market because I wanted to use the record sleeves for decoration. The first record I bought for listening was Push Barman To Open Old Wounds from Belle And Sebastian. Quite some time later the virus spread and I really started to collect. It isn't much yet but it gives me great joy.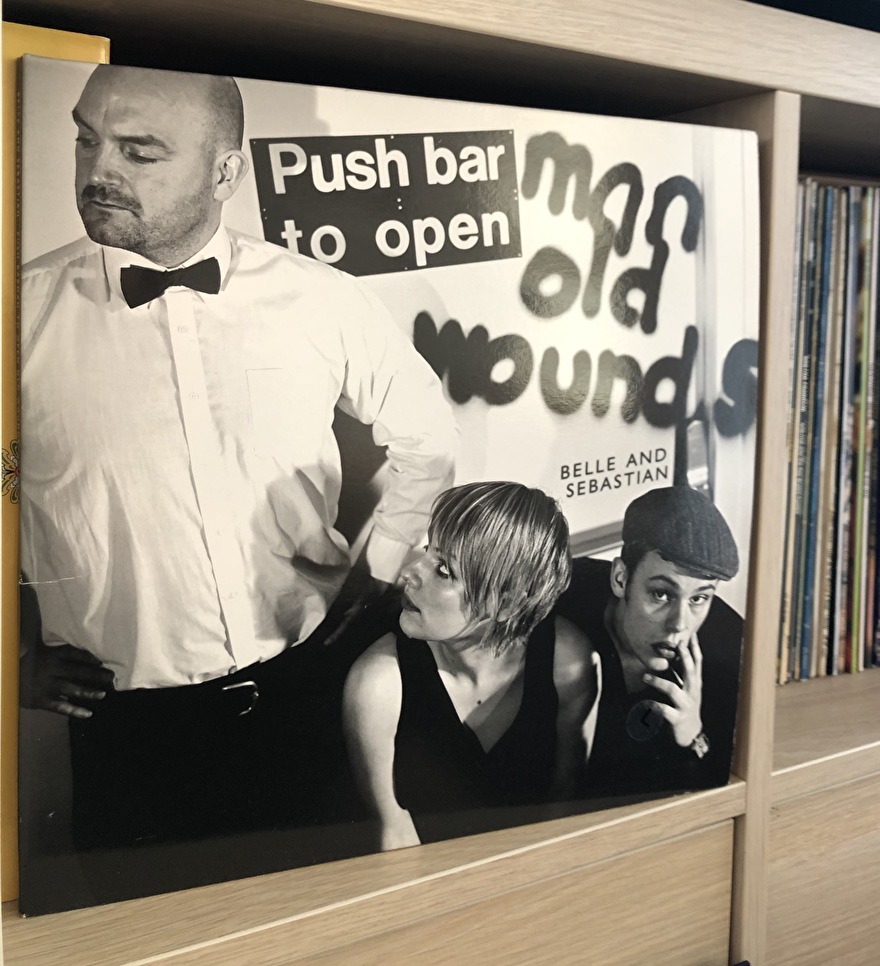 What is your favourite / most beautiful record cover?

The last Shadow Puppets, Everything You've Come To Expect. The expression of the body of the female on the cover shows the effect of the music perfectly. This woman is one with the music!
Which record has the ugliest sleeve?

Beatles Party, The Big Four. There is no message and no charisma. The cover is just green with titles of the songs.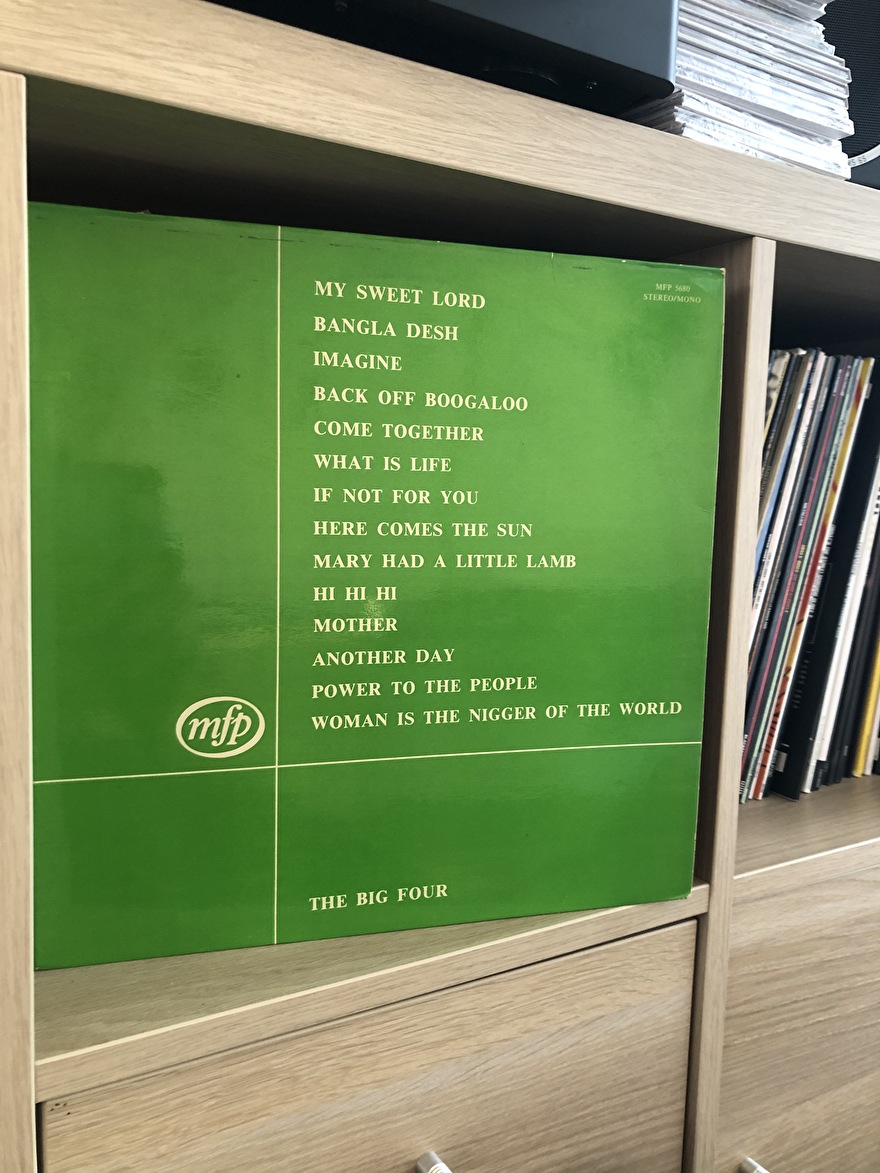 What is the highest amount you've ever spent on one record?

I don't think there is a record in my collection that I bought for a high price but recently I added a record which is of invaluable worth to me. This is About Time from Bucket List. On this record 14 of my own compositions are recorded. Michelle Seifert and myself perform all the songs and most of the recordings are recorded in one take! It took us some time and blood, sweat and tears but now this is a dream come through. This whole project was very educational and it made me much more aware of all the steps you have to take from just an idea to the actual endproduct.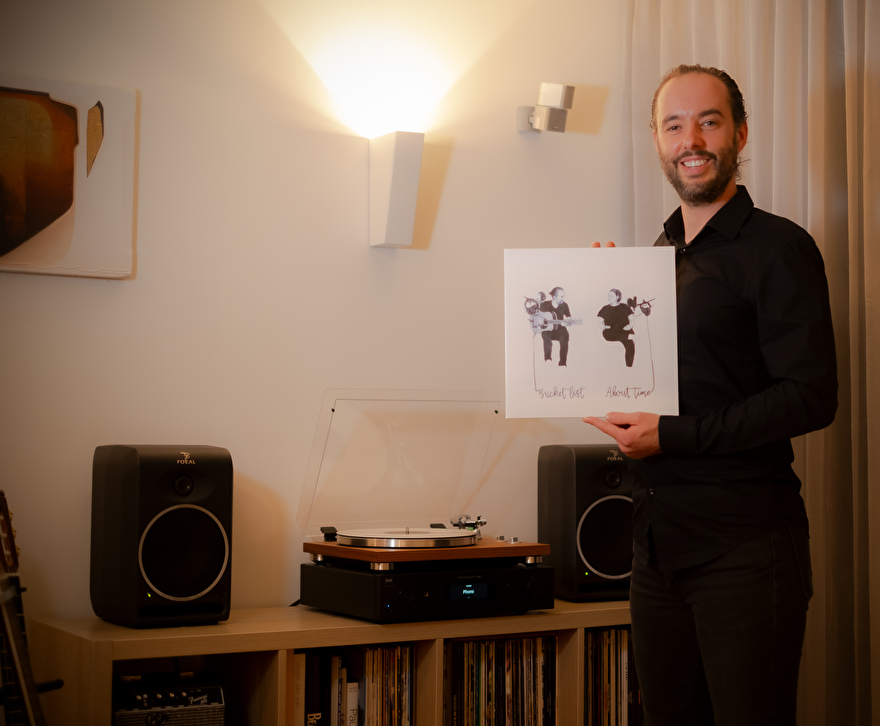 Can you go on a holiday or a trip and not visit a recordshop?
Before I got interested in vinyl, I was crazy about cd's. I was always sucked into record stores. Rarely leaving empty handed. Downloading music still hasn't got the same effect on me as having a physical product I can hold. Couple of years ago I exchanged cd's for vinyl and now a CD doesn't feel as good as vinyl.
FOLLOW BUCKETLIST ON INSTAGRAM HERE: https://www.instagram.com/bucketlist_official_acc/

BUY THE BUCKETLIST ALBUM 'ABOUT TIME' ON WHITE VINYL HERE!