Record collectors come in all ages, shapes and sizes. We want to dedicate a part of this website to collectors we met along the years. For our latest episode we spoke to Lotte.

Lotte teaches English so we wouldn't dare adjust any of her input ;)

Enjoy the read and pictures!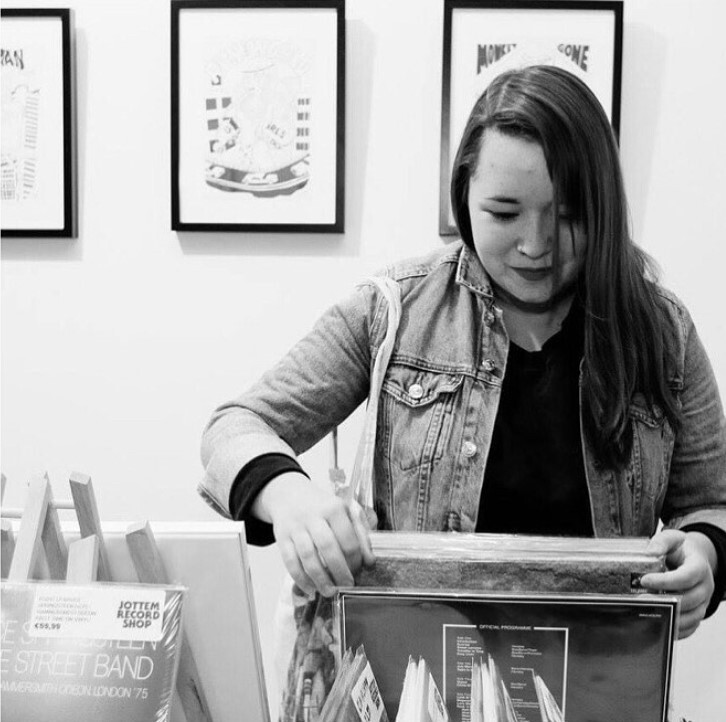 Cheers lads and lasses, my name is Lotte Janssen, 27 years old and I live in exotic Roermond. I have been collecting vinyl for a couple of years now, ever since I received my dad's vinyl collection from the eighties.
My interest in music comes from my musical education and my parent's upbringing. I have been playing saxophone, acoustic guitar, and bass guitar for quite a while now. I have had music lessons starting from the age of five. When I became older, I started to listen to the music my mom and dad put on in the car. Especially the Red Hot Chili Peppers and the Police were a big favourite back home. My mom and dad just have a great taste in music in general. I started to listen to good music when I was around 10 years old, and it all propelled into high gear when my dad took me to Pinkpop in 2007. My love for music festivals makes me discover new bands, and new music in general, every year. Minus the Covid-19 period but I focused on my vinyl collection during that time, so it balances out. I used to help at Jottem's parties being the doorman (doorwoman, whatever floats your goat) and I used to shop at Jottem in Roermond regularly.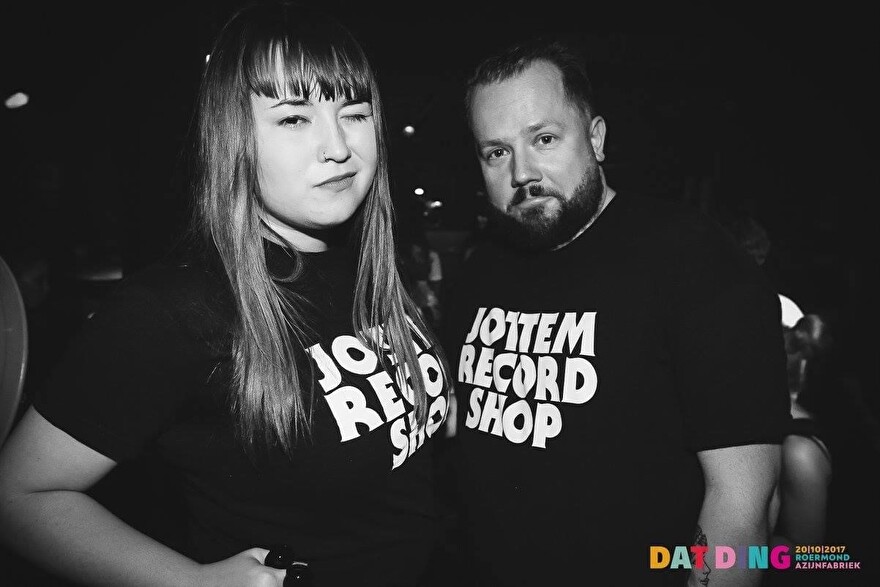 It all started when my parents were cleaning out the basement and we came across some old equipment and my dad's record player. It came in a box with my mom's receiver (glorious piece of equipment by Technics) and my grandmother's speakers (not even remotely as glorious as the receiver, but it worked for the time being). We unboxed the equipment and my dad asked if I wanted to take all of it with me. Naturally, I said yes. Dream come true really. My mom's vinyl collection didn't make it unfortunately, and in her words, she had the best albums out of both collections. Nevertheless, I was forever grateful when I saw dad's "Dark side of the moon" vinyl by Pink Floyd.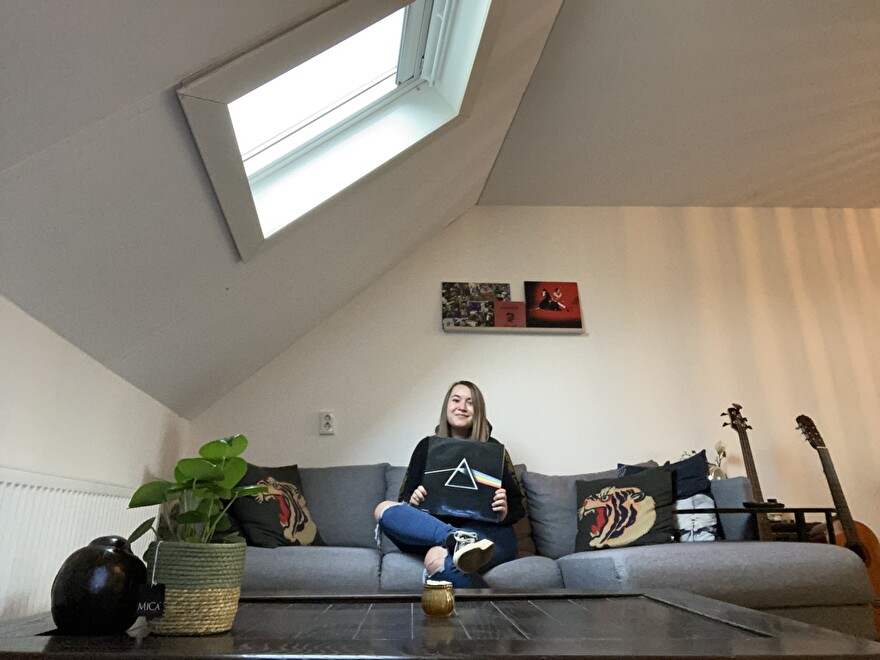 My dad's records totalled at around 100 records, I added let's say 100 records to that and I sold everything I did not listen to. Discogs will tell you I have 131 records at the moment. Dad had a lot of great records already by the Rolling Stones, Dire Straits, J. J. Cale, Frank Zappa and so on. So the first thing I bought was the blue Beatles album and Wolfmother's self-named first album. After that I slowly built my collection buying one record from each band I liked to listen to. My favourite music genres are alternative rock, indie rock, punk, and a drum n' bass. A little mix between music styles that cover a usual day on a festival site. Other than that, I got a couple of funk and soul albums, but that's the part of the collection I inherited from my dad. For example Ben Sidran, Chic, Deodato, Les dudek and so forth. I organize everything alphabetically with a small section set aside for albums I haven't had the time to listen to yet. I try to discover or play one of my dad's albums each week when I have some spare time.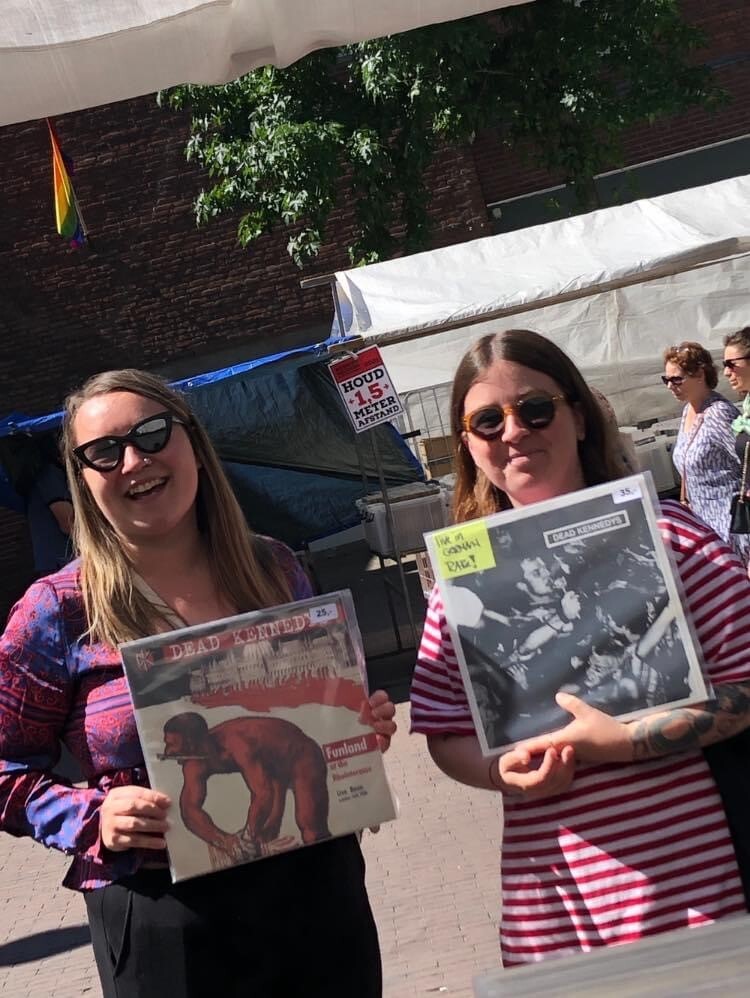 The most beautiful album cover I own is most definitely Les Dudek's Ghost town parade. It feels like a psychedelic piece of art. I would like to have it framed one day alongside Tame impala's Innerspeaker. It makes me feel at ease every time I look at it. The ugliest album cover I own is Vomit launch's Don't say nein. It is just a puking drawing of a man or woman. The music's nice though. The most I ever spent on a record was around 50 euro for a special edition record by Rammstein. The most expensive one I own is either my copy of Dark side of the moon or my numbered, gold record of Chester Bennington's last performance with Linkin park.
The records I am still searching for are Red hot chili pepper's Stadium arcadium, the Legend of Zelda soundtrack and the Descendents' Milo goes to college. Milo goes to college and the Legend of Zelda soundtrack aren't that big of a deal, but the Stadium arcadium album is. I have been scouring record fairs and record stores for it, but I haven't been able to complete my quest for five years now. So if you are reading this and you know how to get it to yours truly, let me know (contact details at the bottom of the page). I will throw in a copy of Rory Gallagher's Live! In Europe, even just because it's the only record I own twice. I will never skip a record store, even on holiday, because of that record.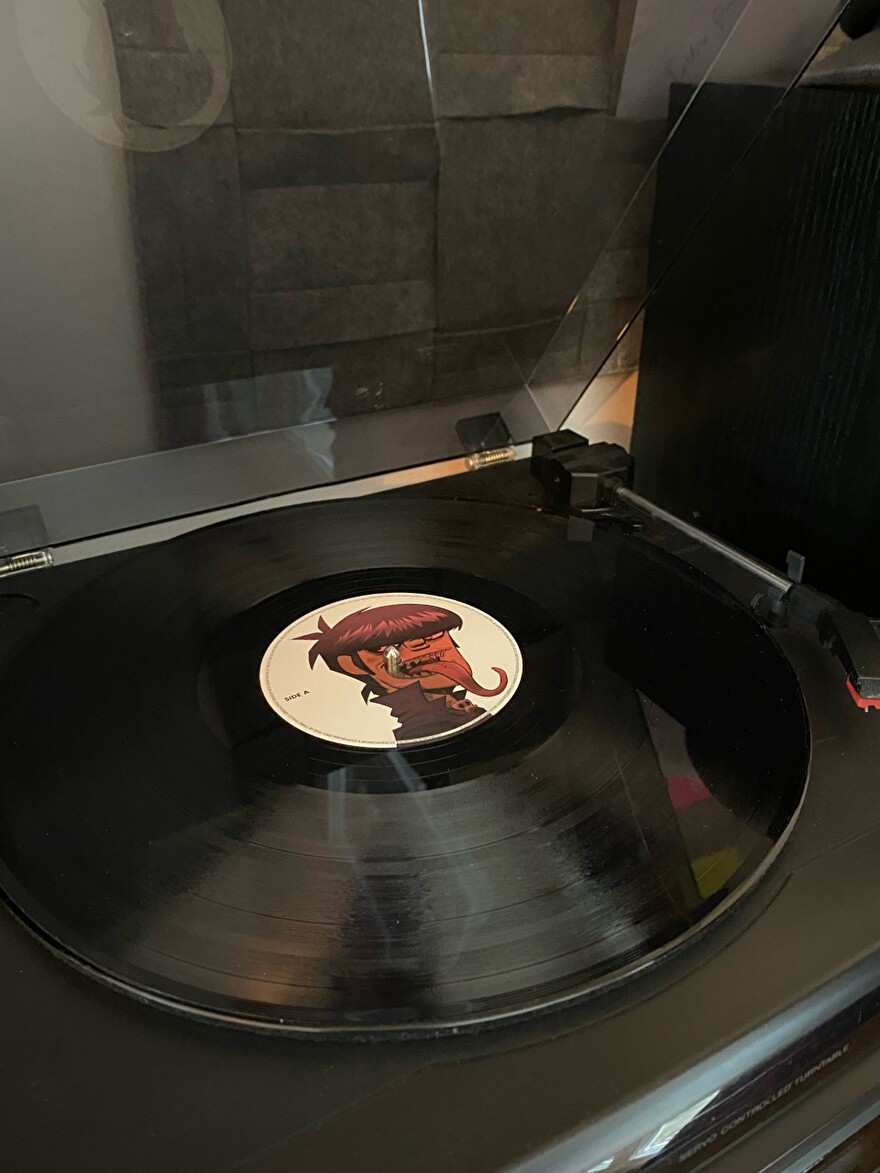 Thanks for reading my story and cheers to the vinyl revolution.

Social media:
Instagram - @staatslot
Discogs - @staatslot