Record collectors come in all ages, shapes and sizes. We want to dedicate a part of this website to collectors we met along the years. For this episode we connected to Alex from Cologne, Germany.




How many records are currently in your collection?

Let's say around 5000? It is certainly a steadily growing and the postman doesn't need to check the adress delivering recordshaped parcels anymore, he knows where they belong.

Which genres of music are in your collection?

I like to call it classic black music or groove-orientated music. The collection is built around a healthy dose of classic soul/funk records. There is a good portion of jazz, rather leaning towards the more funky or spiritual pieces in this genre and a little less focus on the conservative bop records (even though I'm slowly beginning to appreciate those more and more as I grow older). I deeply love my disco and boogie 12 inches and always being a fan of the sounds to listen to on the dancefloor, there has to be a selection of quality afro and tropical wax. And then there is the part with my reggae/dancehall jams, which actually started my collecting. In the end, the more you dig, you discover that people actually produced funky music pretty much everywhere around the globe and you eventually find it, if you keep on searching. So it's all spiced with scattered records from India to Indonesia to Eastern Europe and back to Brazil and North America. But you can be sure it is always grooving.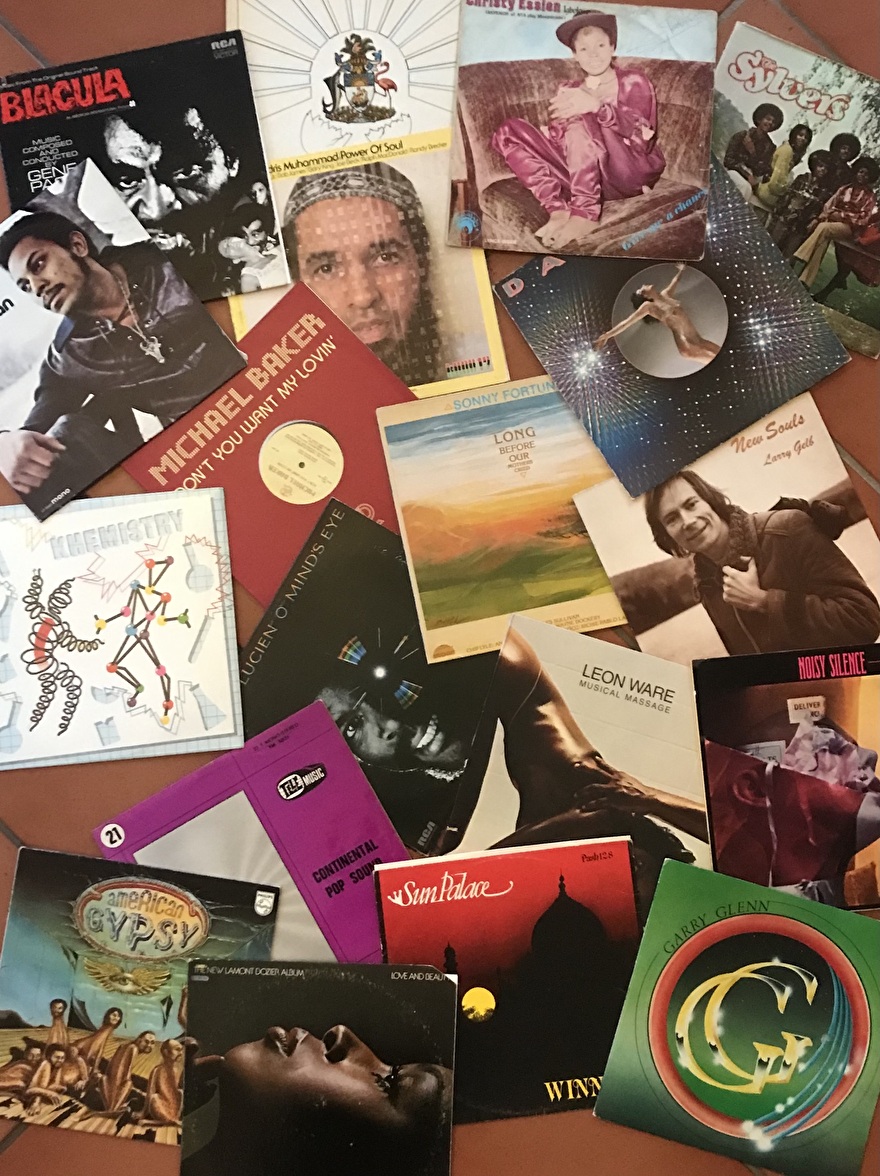 How is your collection organized? By artist, or genre, or period?

Quite simply, first it is genre. Inside a genre I developed myself the easiest way to quickly find a certain record myself, I organize again for the artists: "Single Male", "Single Female", "Male Group", "Female Group", "Mixed Group" and so on... and then again chronological. That works for me.
What was the first record you bought?

I think it was one of the Greensleeves Rhythm samplers. As I mentioned before, I started buying records because I used to listen to a lot of dancehall music in my early years. And since in this genre, everything is released on 7inch first, I had to get myself a turntable. And then it eventually all developed from that point on.
Do you prefer new or used vinyl ?

I prefer OG first pressings, quite simply and dogmatic. Usually, those are used.

If you had to choose the prettiest sleeve, which one would you choose?

That is a tough one. There are so many. But the one that comes to my mind spontaneously is "Bud Powell – The Scene Changes" on Blue Note. It is not that special on the first view. But it ranks way on top of the most beautiful and sublime album covers I know of. Being a father of three boys myself, I know how "The Scene Changes" when a child comes into the picture. And I can hardly think of a more lovesome way to capture this emotion than by the scenery on this records sleeve. Being released in 1959, the boy leaping into view in the back (which is actually Bud Powell's son) would be around 65 today I guess. I wonder what and how he is doing right now.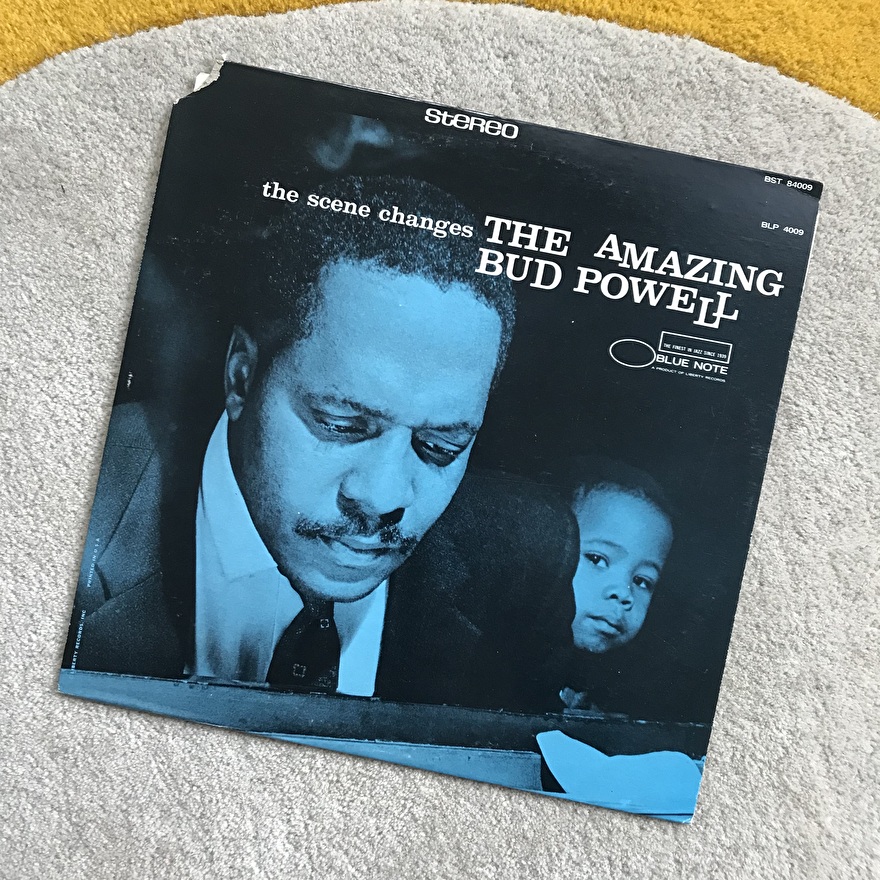 Can you name a record with an unsightly sleeve?

As life goes, I bought one of the ugliest sleeves from our dear host, Jottem records. Actually it is a ugly whole series, the 1980's Blue Note Classic series, released inbetween 1979-1981, that is mainly focusing on unreleased sessions from the 60s. The covers usually consist of a mediocre photo that has nothing to do with the session title and some uninspired design and typesetting. The music still is topshelf though and the design makes those releases affordable. And have I mentioned that those count as first pressings?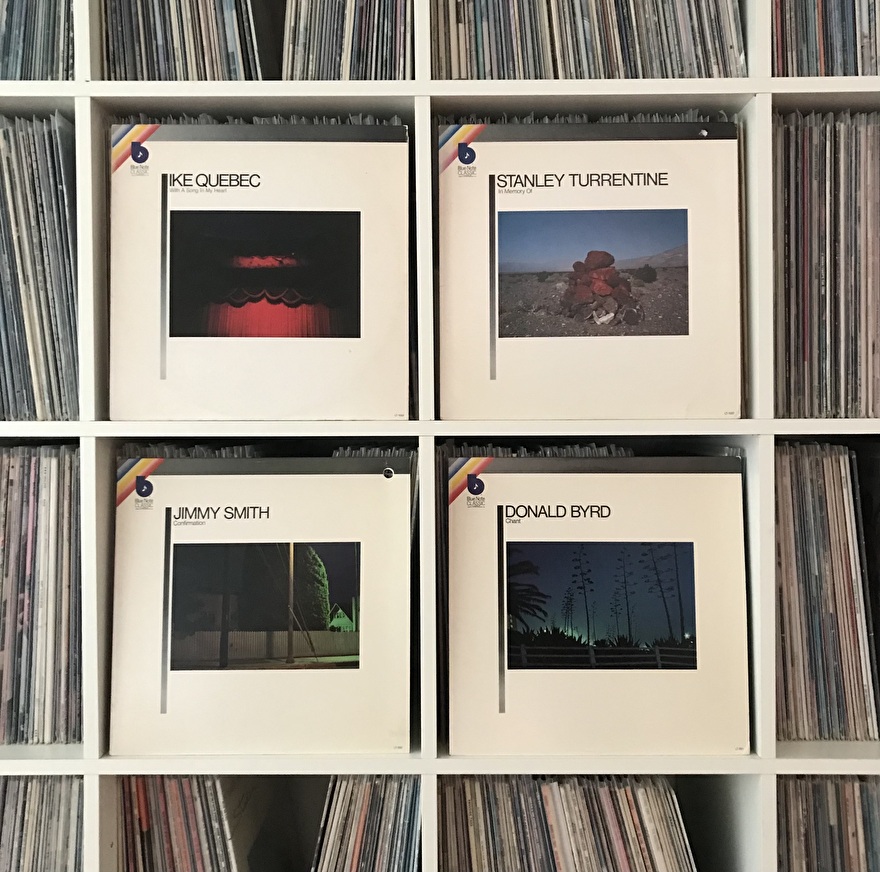 Do you have more than one copy of a certain title?

Usually not, what would be the point? I try not to collect records to own as much vinyl as possible, but more to listen to the music. Furthermore, space is becoming the most scarce ressource anyways, so I can't really afford multiple copies without risking the mutual agreement I hope to have with my better half.

What's the biggest 'bad buy' you ever made?

I honestly don't have any real bad buys or at least I can't think of any. Or maybe I just forgoit about those on purpose? But actually, I'm not the kind of a risk buyer. I'm not really taking too much chances, usually I know what I buy and also carefully check condition before.

What is the most amount of money you've ever spent on one album?

Talking about money never is good style. But I sold my motorbike (a beautiful Ducati, for those who care) because it just didn't feel appropriate anymore as a father and husband to risk my health in this way.I loved that bike and compensated myself for the loss with a very nice copy of Lyman Woodard's "Saturday Night Special". Even though I got this from a dear friend for a more than fair price, that one didn't come for free.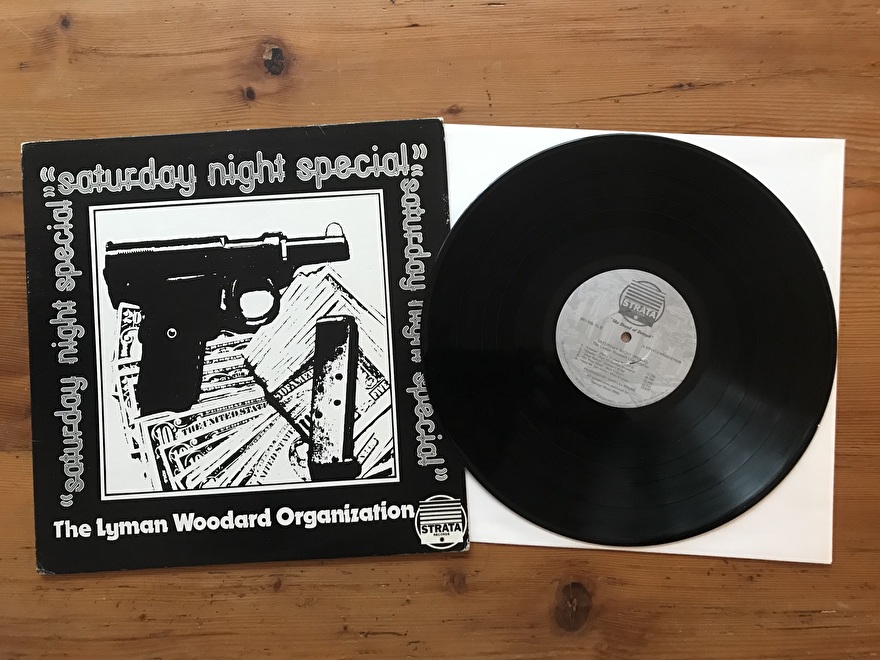 See even more of Alex his collection on his instagram: https://www.instagram.com/alexleurb/